In Memoriam of Nico Westerhof (1937–2022)
Artery Research volume 29, pages 25–27 (2023)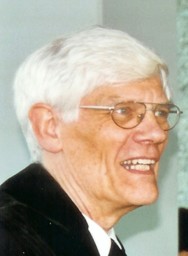 Nico Westerhof, Professor emeritus of the Vrije Universiteit Amsterdam, broadly recognized as one of the greatest contributors to the field of hemodynamics and cardiovascular physiology, passed away in Amsterdam, in company of his loving family on April 25, 2022.
Nico studied physics at Utrecht University in the Netherlands and received his MS degree in 1962. From 1964 to 1966, he worked at the Department of Physiology of Georgetown University in Washington, DC from where he moved to the Department of Biomedical Engineering (Moore School of Electrical Engineering) at the University of Pennsylvania where he pursued his graduate studies under the supervision of Abraham Noordergraaf and received his Ph.D. degree in 1968. In May 1969, he returned to the Netherlands to join the Department of Physiology, Vrije Universiteit, Amsterdam, where he became Lecturer in 1971 and Professor in 1980. From 1992 to 2002, he was Scientific Director of the Institute for Cardiovascular Research of the Vrije Universiteit (ICaR-VU). He became emeritus 31 May 2002. Nico was a longstanding and honorary member of ARTERY and received the Lifetime achievement award in 2011.
Both of us had the pleasure and privilege to work closely with Nico from the 1990s on. The collaboration with Nikos started in 1992 with yearly, most productive and enriching one-month summer visits of Nico to Nikos' LHTC lab, who was just being appointed as assistant professor at the EPFL in Lausanne. These visits continued for many years and formed the basis of a large proportion of the hemodynamics research of the LHTC for the years to follow. The collaboration with Patrick started with a 9 month post-doc at the Department of Physiology at the VU Amsterdam in 1999, which continued throughout Nico's active career as scientist, persisting long after his retirement. It is fair to state that this collaboration largely determined both of our careers.
Those of us who worked with Nico, will always remember him for his unending curiosity, enthusiasm, and energy for research. He is also remembered as one of the kindest and most positive and integer persons in the academic world. A true homo universalis and humanist that the cardiovascular research community was blessed to have as a leader for so many years.
Nico possessed a rare gift to understand complex mechanisms and processes and distil them down to simple but powerful models and concepts that gained universal acceptance and found their way in standard physiology books and teaching curricula. Examples are the three-element windkessel (rightly termed also as "Westkessel") model, the method to separate arterial waves into their forward and backward running components, as well as the works on cardiovascular interaction and the role of the heart in systolic and pulmonary hypertension.
Honorary Functions and Recognitions
President of the Cardiovascular System Dynamics Society (1996–1998).

Honorary member of the Italian Society for Experimental Biology, and

Member of the Turin Medical Academy of Sciences (Accademia di Medicina di Torino).

From September 2003 until December 2006, he was Chairman of the Scientific Advisory Board of the Netherlands Heart Foundation.

In 1996, he received an honorary doctorate from the Ecole Polytechnique Fédérale de Lausanne, Switzerland.

In December 2009, he was recipient of the 'Oeuvre-prize' (the Dusser de Barenne Coin) of the Dutch Physiological Society (Nederlandse Vereniging voor Fysiologie).

In October 2011, he received the 'Lifetime Achievement Award' of the ARTERY Society.

In May 2014, he was awarded 'Ridder in de Orde van de Nederlandse Leeuw' (Knight in the Order of the Netherlands Lion).
Some Selected Publications
1.

Westerhof, Stergiopulos N, Noble MIM. Snapshots of hemodynamics 2nd ed. Springer Nature 2010.

2.

Westerhof N, Bosman F, De Vries CJ, Noordergraaf A. Analog studies of the human systemic arterial tree. J Biomech. 1969;2(2):121–43.

3.

Westerhof N, Elzinga G, Sipkema P. An artificial arterial system for pumping hearts. J Appl Physiol. 1971;31(5):776–81.

4.

Westerhof N, Sipkema P, van den Bos GC, Elzinga G. Forward and backward waves in the arterial system. Cardiovasc Res. 1972;6(6):648–56.

5.

Elzinga G, Westerhof N. Pressure and flow generated by the left ventricle against different impedances. Circ Res. 1973;32(2):178–86.

6.

Murgo JP, Westerhof N, Giolma JP, Altobelli SA. Aortic input impedance in normal man: relationship to pressure wave forms. Circulation. 1980;62(1):105–16.

7.

Latham RD, Westerhof N, Sipkema P, Rubal BJ, Reuderink P, Murgo JP. Regional wave travel and reflections along the human aorta: a study with six simultaneous micromanometric pressures. Circulation. 1985;72:1257–69.

8.

Westerhof N, O'Rourke MF. Haemodynamic basis for the development of left ventricular failure in systolic hypertension and for its logical therapy. J Hypertens. 1995;13(9):943–52. Review.

9.

Stergiopulos N, Meister JJ, Westerhof N. Evaluation of methods for estimation of total arterial compliance. Am J Physiol. 1995;268(4 Pt 2):H1540-8.

10.

Stergiopulos N, Segers P, Westerhof N. Use of pulse pressure method for estimating total arterial compliance in vivo. Am J Physiol. 1999;276(2 Pt 2):H424-8.

11.

Westerhof N, Boer C, Lamberts RR, Sipkema P. Cross-talk between cardiac muscle and coronary vasculature. Physiol Rev. 2006;86(4):1263–308. Review.

12.

Westerhof N, Lankhaar JW, Westerhof BE. The arterial Windkessel. Med Biol Engn Comp 2009;47: 131–141.

13.

Handoko ML, De Man FS, Oosterveer FP, Bogaard HJ, Vonk-Noordegraaf A, Westerhof N. A critical appraisal of transpulmonary and diastolic pressure gradients. Physiol Rep. 2016;4(17). pii: e12910. https://doi.org/10.14814/phy2.12910.

14.

Rol N, Timmer EM, Faes TJ, Vonk Noordegraaf A, Grünberg K, Bogaard HJ,Westerhof N. Vascular narrowing in pulmonary arterial hypertension is heterogeneous: rethinking resistance. Physiol Rep. 2017;5(6). pii: e13159.https://doi.org/10.14814/phy2.13159.

15.

Vonk Noordegraaf A, Westerhof BE, Westerhof N. The relationship between the right ventricle and its load in in pulmonary hypertension. J Am Coll Cardiol. 2017;69(2):236–243. Review.
Ethics declarations
Conflict of interest
Not applicable.
Rights and permissions
Open Access This article is licensed under a Creative Commons Attribution 4.0 International License, which permits use, sharing, adaptation, distribution and reproduction in any medium or format, as long as you give appropriate credit to the original author(s) and the source, provide a link to the Creative Commons licence, and indicate if changes were made. The images or other third party material in this article are included in the article's Creative Commons licence, unless indicated otherwise in a credit line to the material. If material is not included in the article's Creative Commons licence and your intended use is not permitted by statutory regulation or exceeds the permitted use, you will need to obtain permission directly from the copyright holder. To view a copy of this licence, visit http://creativecommons.org/licenses/by/4.0/.
About this article
Cite this article
Stergiopulos, N., Segers, P. In Memoriam of Nico Westerhof (1937–2022). Artery Res 29, 25–27 (2023). https://doi.org/10.1007/s44200-023-00030-8
Received:

Accepted:

Published:

Issue Date:

DOI: https://doi.org/10.1007/s44200-023-00030-8